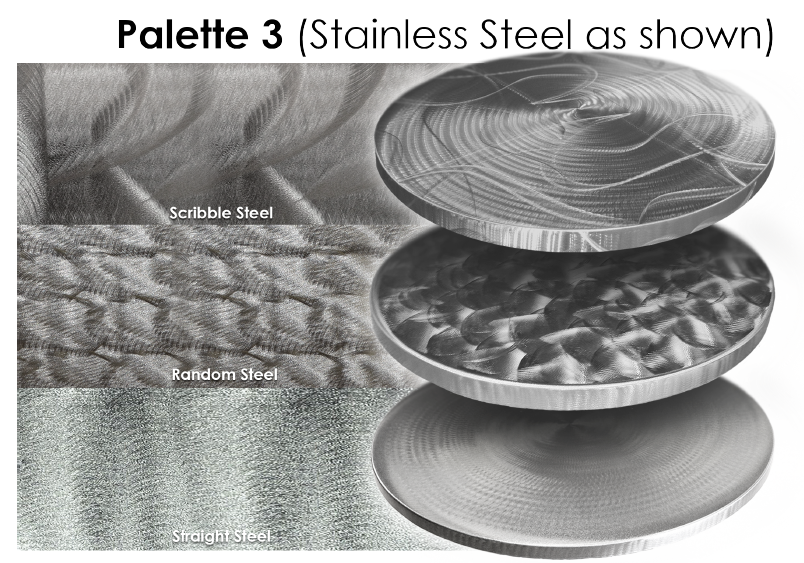 Grind Patterns
What makes Oios metal tables unique? Its the grind patterns!
We aren't machines, instead we do almost all of our manufacturing process by hand. The grind pattern is no different. Over the decades we've come up with some standard flavors of grind patterns that make our tables modern and unique.
straight
random
scribble
All of these will react differently to the light around it, the colors of the room, and and the color you select to go over it. For linear motifs straight grind works well on rectangular tables. Scribble always creates layers of depth and interest. Random is the best at hiding welding seams on large projects. There generally isn't a wrong answer. Whether its a modern dining table, a fire pit, a metal counter top, or a fireplace surround, our grind patterns can give your space that added design element that sets you apart from the crowd.