Oios (oi-os). Noun. unique, Greek origin. If you ask us, it also means beautiful, hand-made metal furniture made right here in Denver, CO. Our custom metal designs are manufactured using the most eco-friendly 95% recycled steel that is handcrafted to create your one of a kind table, countertop, bar top, and fire pit.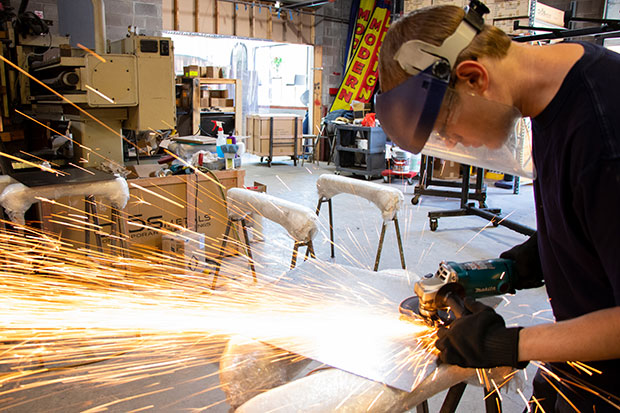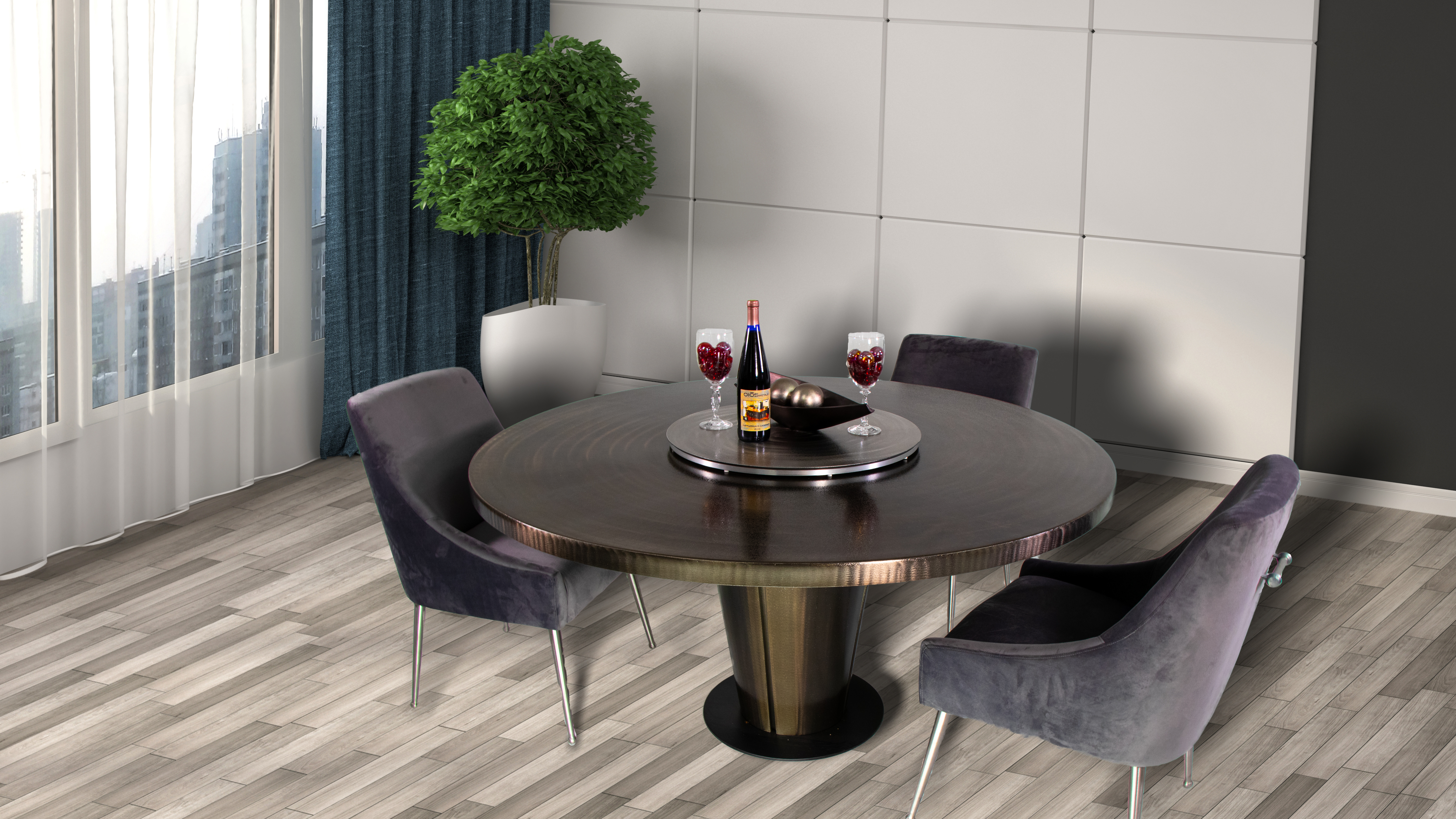 Contemporary Modern Metal Furniture from Denver Colorado
We produce an almost unlimited selection of custom furnishings, counter-tops, wall veneers, bars, fire pits, vanities, signs, conference tables and more! Everything is made to order in our Denver, Colorado, USA factory and is exclusively produced from 98% recycled metals making ours the greenest sustainable products you will ever find.
OUR Story
OIOS Metals Home Furnishings
OIOS METALS is the most unique design concept in years. Open since 1998, our furnishings are individually constructed by hand and made in the U.S.A. Our Armor coated metals are finished with a revolutionary baked on polymer making them dent, scratch, chemical, and stain resistant and nearly indestructible, withstanding up to 300 degrees. They will not fade or bleach from the sun, burn or dry out from excessively semi-arid climates. Simply put, anything we produce will be the most durable, longest lasting piece of furniture you will ever own.
Ask about getting your custom table today. Our tables caps come in any size, and we offer the best in back-splash, counter-tops, fire pits, conference tables, wall fascia, signs, and more. Our products can be refinished, and change colors multiple times.
Commercial Products
OIOS Modern Furniture Gallery produces a wide variety of Commercial Products, including Bar Counters and Tables, Office Desks and Conference Tables, Indoor and Outdoor Signs, and much more. Our product line is only limited by your imagination, so let us work with you to give your unique business a totally unique look. Contact us today!
Residential Products
For your home, OIOS Modern Furniture Gallery offers both functional and stylish options including Kitchen Counter Tops, Bathroom Vanities and Fixtures, Tables and Chairs, Office Furniture, Mirrors and Wall Panels and elegant Fireplaces. For your outdoor living spaces, we offer Fireplaces and Fire Pits, Deck and Stair Railings, and even Palm Trees.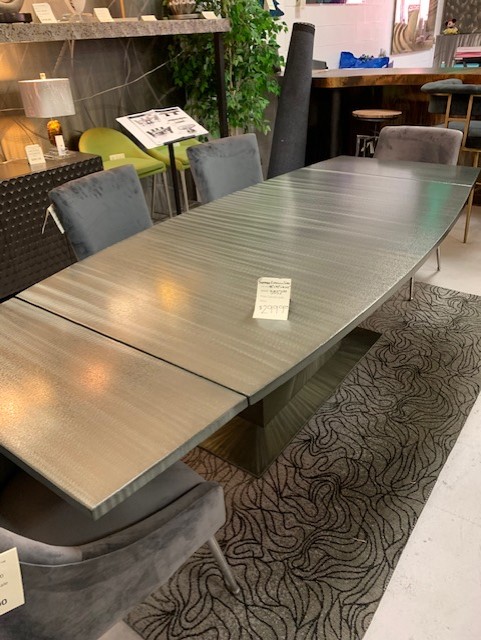 Sapporo Dining Table
Extension dining table
42" (30") x 72" (102")
straight grind, smoke, armor
(top & base)
msrp: $6312
sale price: call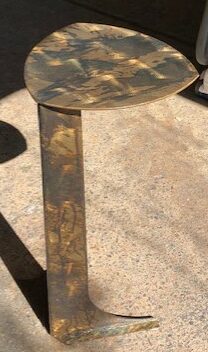 cocktail table
recycled steel
26" or 28" inch height
12" table top (point to edge)
all finishes available
$499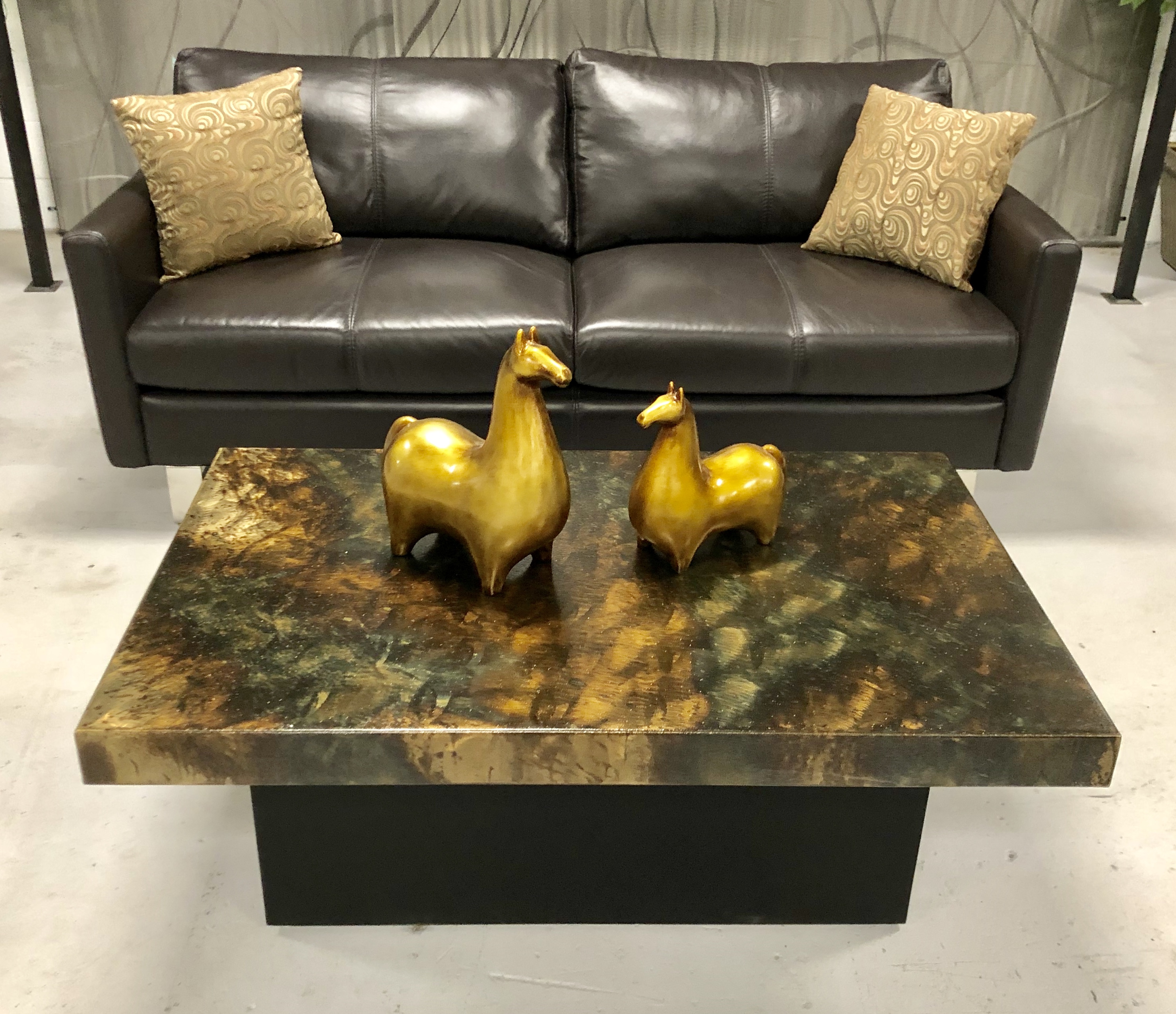 Pedestal Coffee Table
3" med edge, 48" x 30" x 18"
random , gold nugget, armor
texture black pedestel base
msrp: $1999 sale price: call 

90.55"W x 35.25"D x 33.9"H
Seat Width: 79.5"
Seat Depth: 24.6"
Seat Height: 20"
Arm Height: 25.6"
leg height 6.3"
msrp $2399 sale price $1200
Med 3" Edge
straight grind, black diamond, armor
textured black double piza base
30" dinnig height
msrp:$7575 sale price: call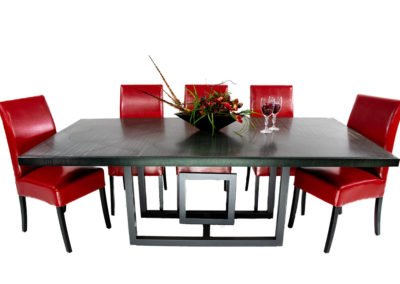 standard 1.75" edge ,42" x 84" 
dining height
scribble, black diamond, armor
graphite gray base
msrp: $4677 sale price: call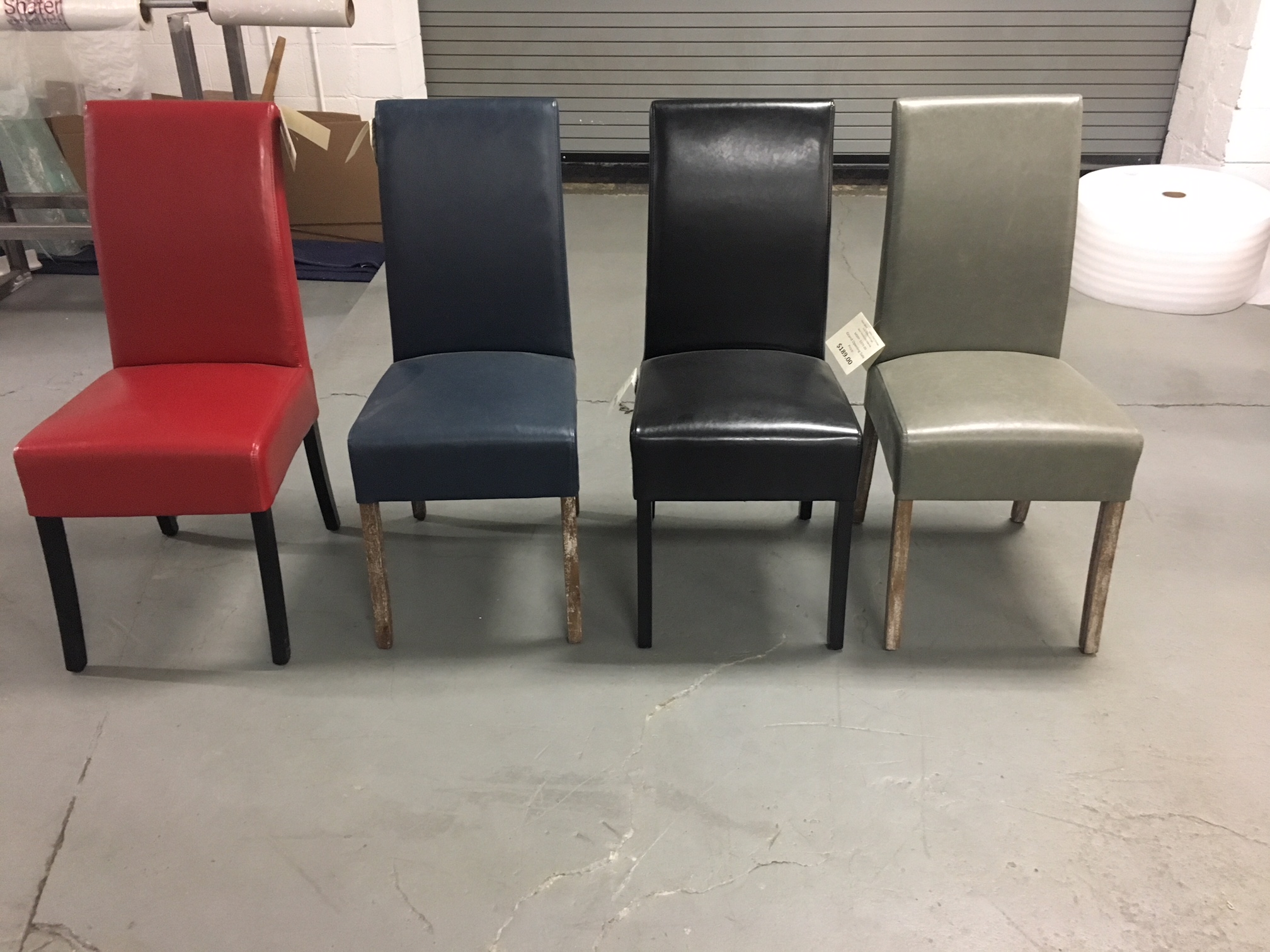 Chairs
Dining chairs
4 color combinations available
sale price $189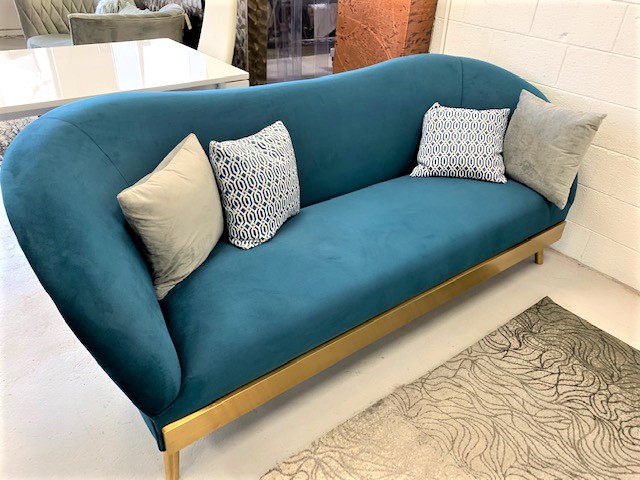 93"W x 36.2"D x 35.5"H
Seat Width: 69.3"
Seat Depth: 24.8"
Seat Height: 18.2"
Arm Height: 34.3"
gold base, blue velvet
msrp $3455 sale price $1728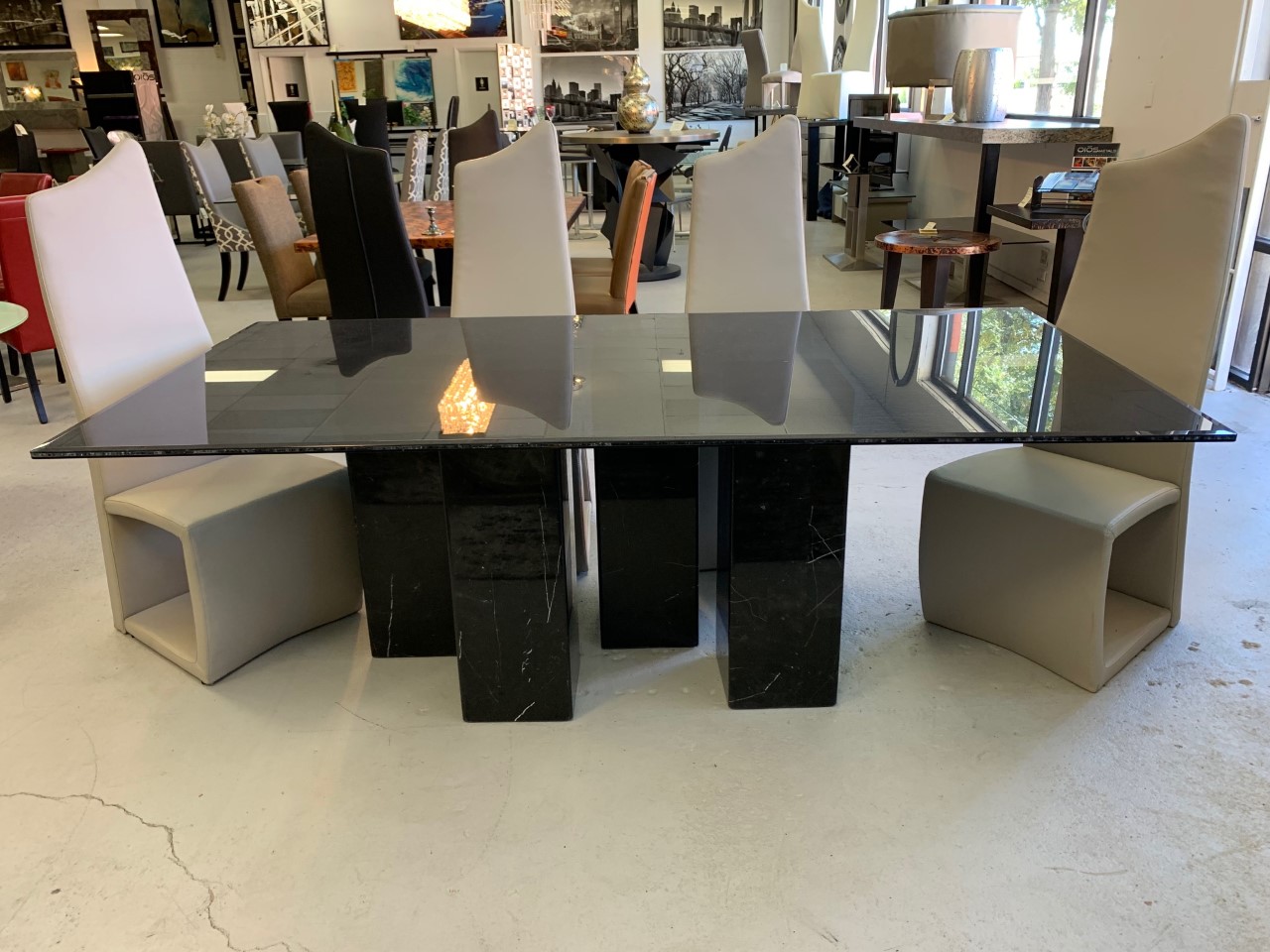 42" x 84"
 dining table
tinted crackle glass top
4 black marble pedestels
msrp: $1899 sale price: $899
The Best In Modern Metal Furnishings
Oios Modern Furniture Gallery is Colorado owned and manufactures steel tables, fire-pits, counter-tops, & accessories for your home or business. We make our factory-direct metal furnishings in Denver. They are perfect for commercial or residential purposes. Support local business, stop in today!
Oios Presents Contemporary Metal Creations From Denver Colorado
When we create our custom designs, we guarantee your home, office, or restaurant will have a unique piece of art that will stand the test of time.