Modern Commercial Metal Furniture
Shop for your business, restaurant, bar, or office.
Featured Product
custom countertops for your home or business
Need something more custom? You dream it, we'll build it.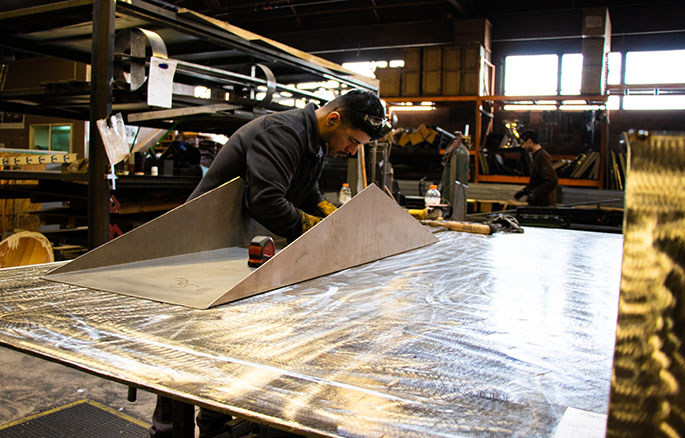 At OIOS Modern Furniture Gallery we hand make and deliver beautiful, custom metal tables that stand the test of time. We will design a custom table cap that communicates both professionalism and style for your business. Pick your color, style, and get your table custom sized to fit over your conference room table.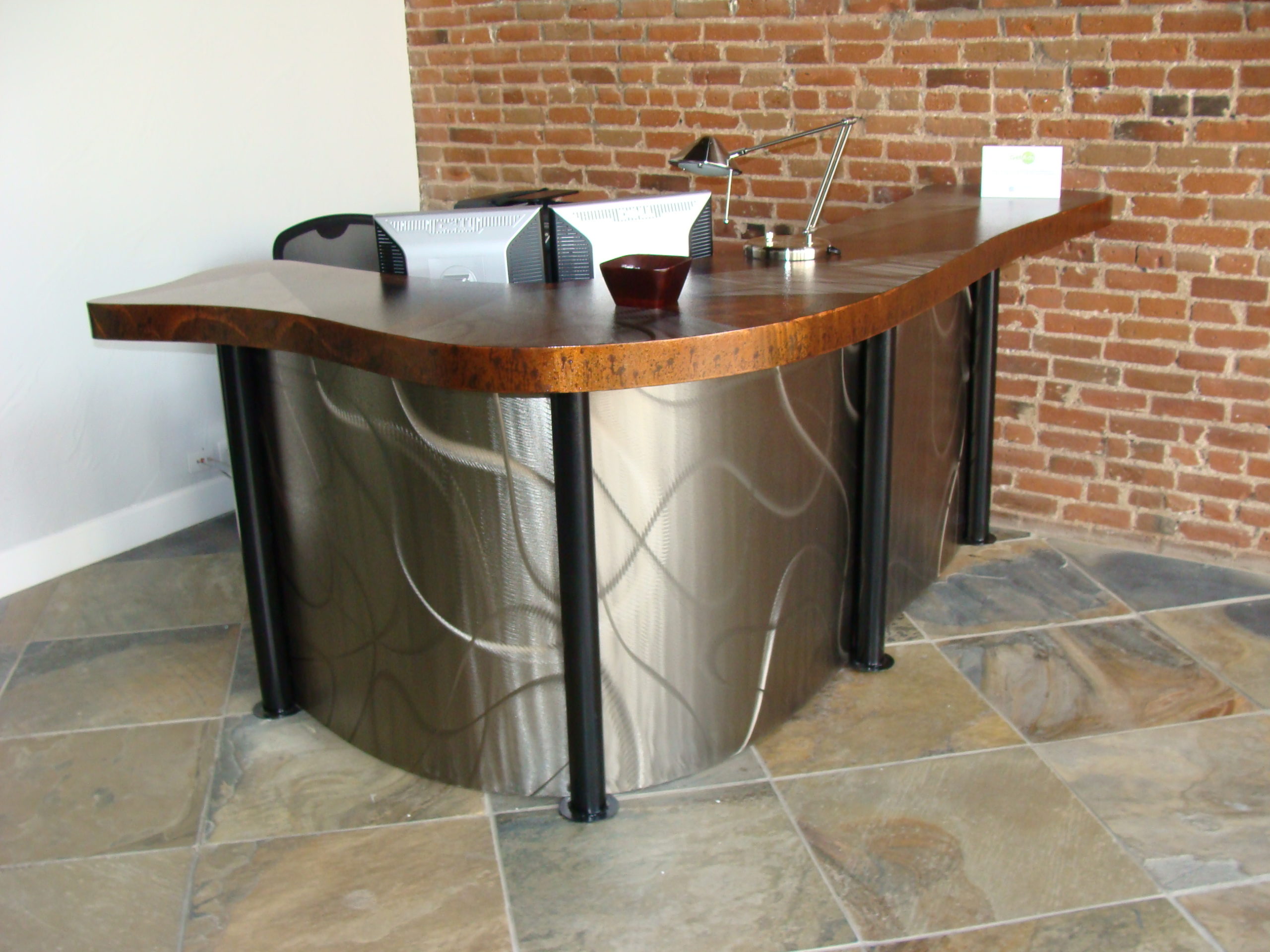 OIOS Modern Furniture Gallery in Denver Colorado produces a wide variety of Commercial Products, including Bar Counters and Tables, Office Desks, Office Furniture and Conference Tables, Indoor and Outdoor Signs, Custom Metal Table Tops, Restaurant, and Bar Furniture Supplies, and much more. Our product line is only limited by your imagination, so let us work with you to give your business a totally unique look.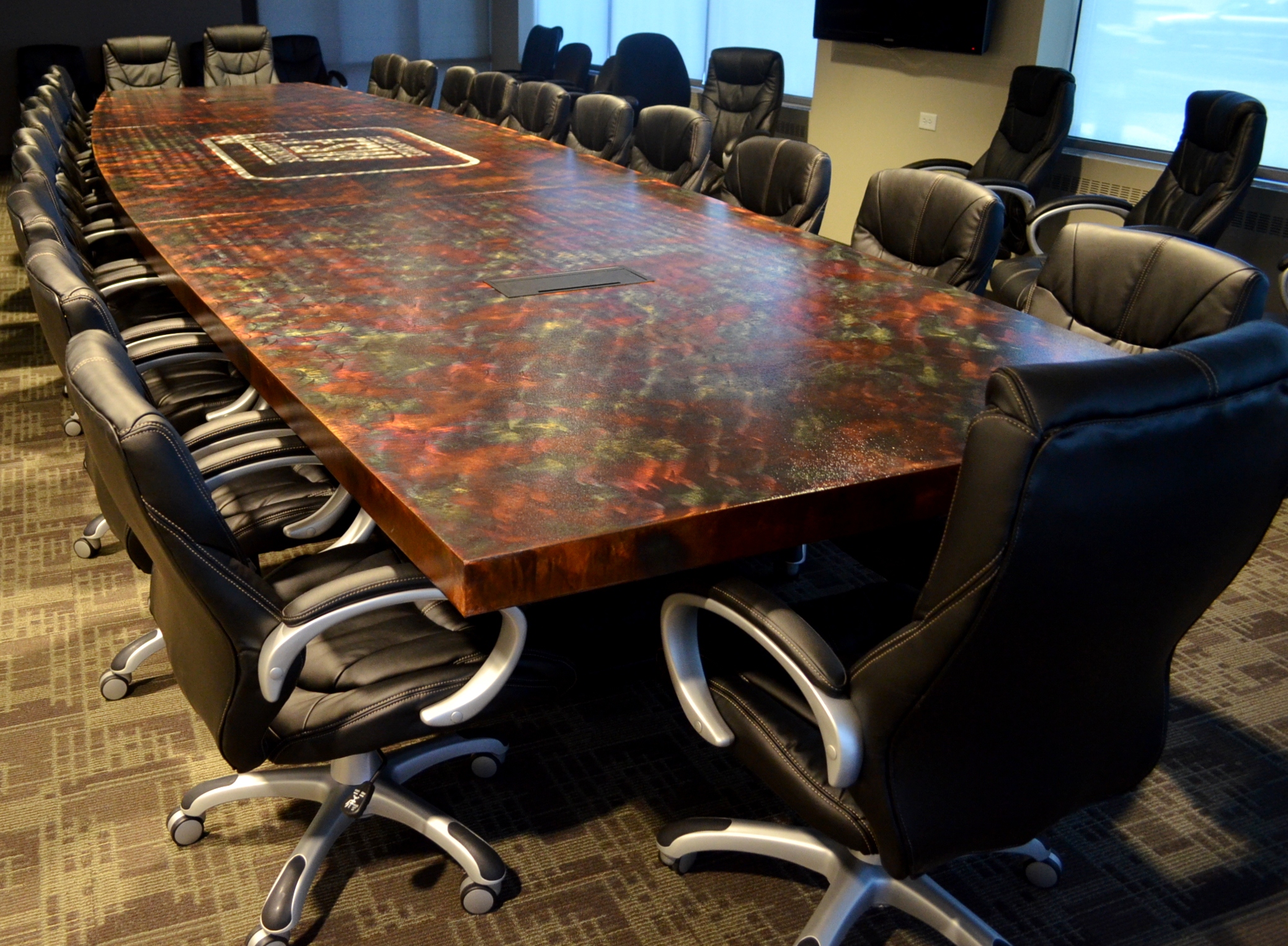 Contemporary Metal Conference Room Tables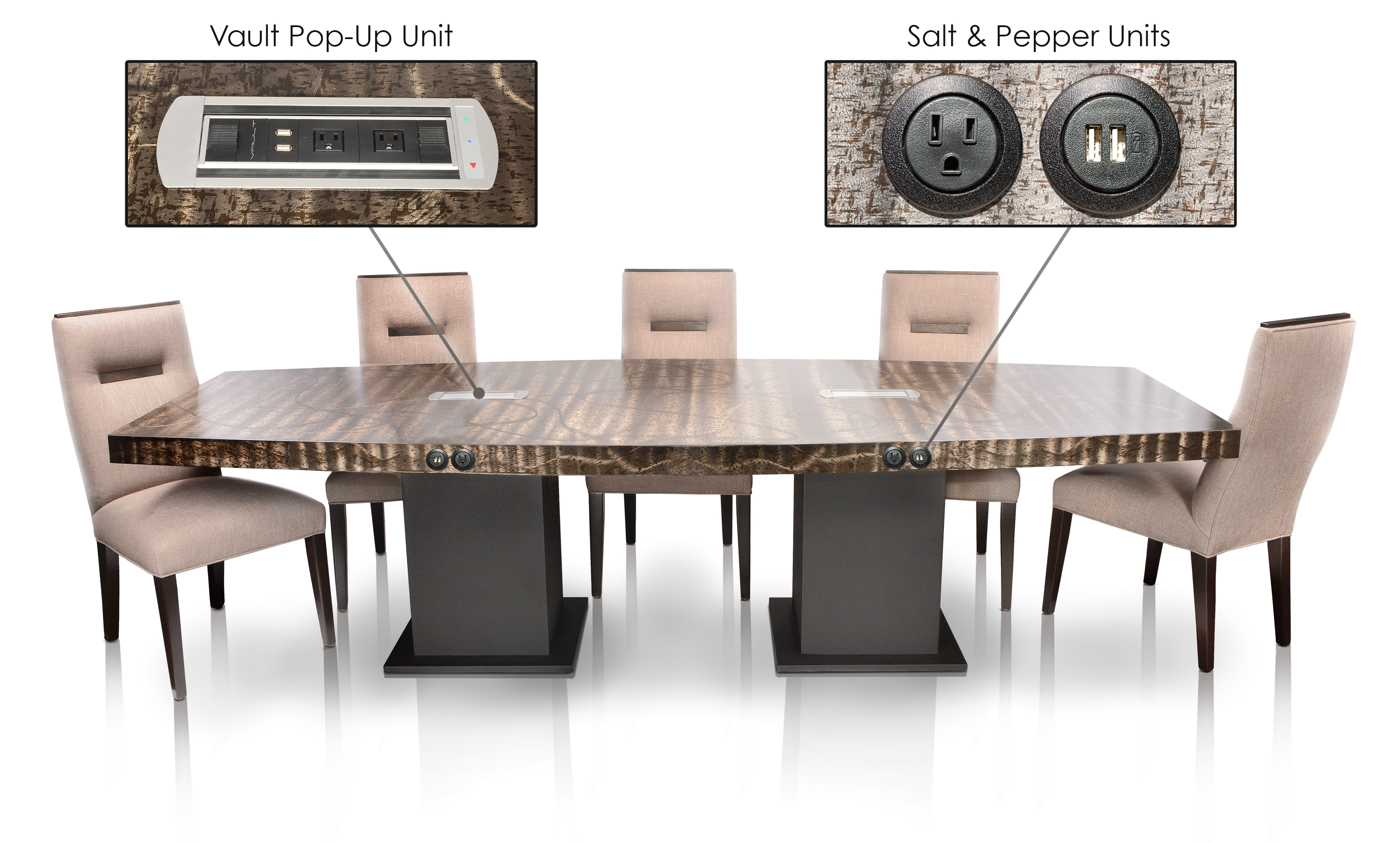 As a business, you want to project a style and image that reflects your culture to customers and clients. You can update your look with modern metal conference room tables and chairs. We can build a custom conference table to fit your modern conference room style. We can also design a metal table top to cap your current conference room table if your budget dictates.
We have a wide variety of stainless steel and metal conference tables to choose from in our Denver Colorado metal furniture gallery. You can come in and select a table that will suit your style and price range. We offer a cariety of connectivity options also. Make sure your presentations interface with current standards built into the tables. (USB, 120v, Ether, HDMI, etc…)Then you can select the perfect conference chairs to go with your conference room and table.
Our custom furniture designs allow you to choose the color of the metal, the finish and of course the shape of your table. Our custom finish work is second to none. We make our creations right here in Denver, Colorado and can ship them anywhere in the United States.
#buydenver #buylocal #buyamerican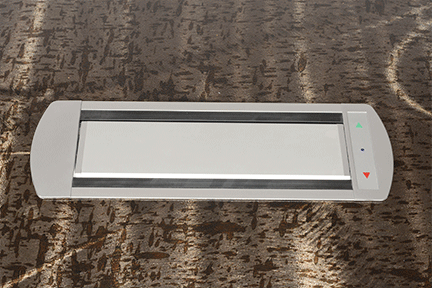 Metal Restaurant Tables, Bars, and Accents.
Oios Modern Furniture Gallery in Denver Colorado has a commercial pedigree that is second to none. We can create a custom metal bar top for your restaurant and design tables that will make your business look modern, contemporary, and inviting.
Restaurants have to blend the right atmosphere. Adding metal accents, stainless steel table and bar tops, as well as custom designed features throughout your establishment, can give you the look and feel you need to attract and keep customers.
We can create metal restaurant tables perfectly designed to fit your place. We can create custom stainless steel tables for commercial work, kitchens, and dining rooms. We have worked with bars and restaurants in Denver, Colorado and across the country. We would love to have an opportunity to work with your business to make it look special and perfectly designed to your specifications.
#Buylocal #BuyColorado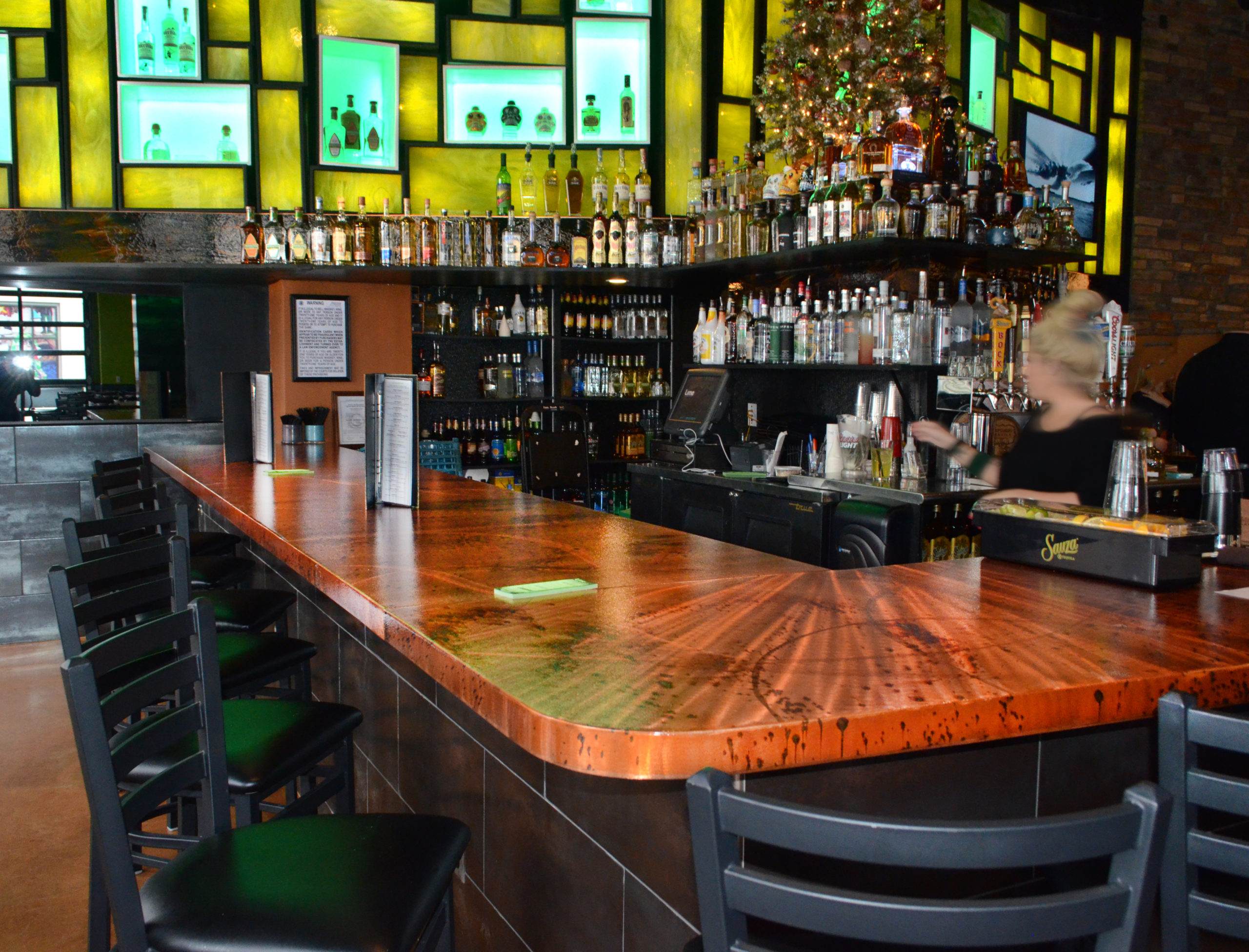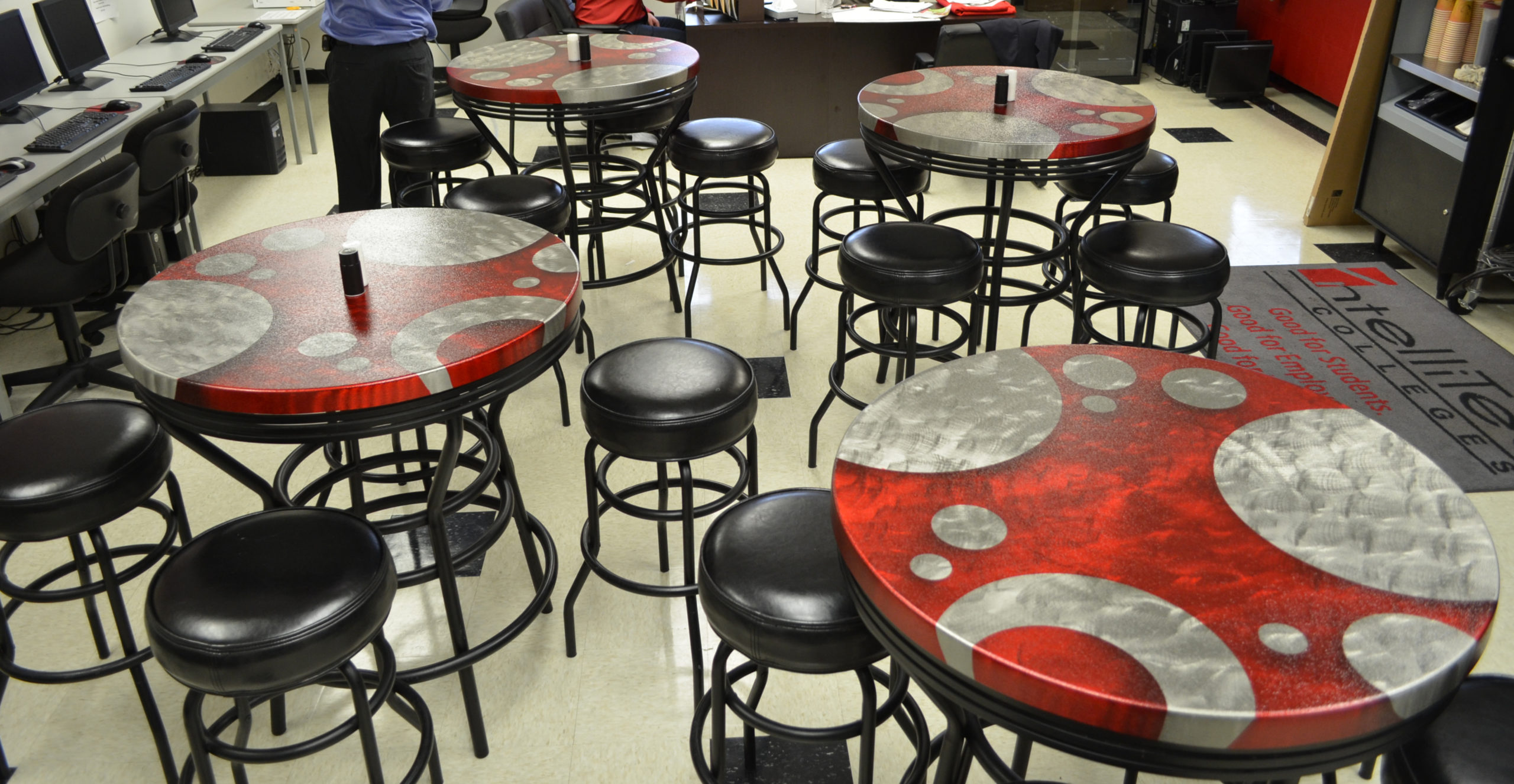 You may have a commercial lunch area for your employees or you may want to purchase office furniture or commercial grade tables and chairs for your restaurant or cafeteria. We have metal tables and chairs in stock as well as the opportunity to create custom metal furnishings according to your specific designs.
If you choose to custom design your commercial table, conference chairs or conference table, you can choose the color of the metal, the finish, and the shape of your contemporary tables. Our custom finish work is excellent. We make our contemporary occasional tables right here in Denver, Colorado and can ship them anywhere in the United States.
The Best In Modern Metal Furnishings
Oios Modern Furniture Gallery is a Colorado owned buiness. We manufactures steel tables, fire-pits, counter-tops, fire place surrounds & accessories for your home or business. We make our factory-direct metal furnishings in Denver. They are perfect for commercial or residential purposes. Support local business, stop in today!
Oios Presents Contemporary Metal Creations From Denver Colorado
When we create our custom designs, we guarantee your home, office, or restaurant will have a unique piece of art that will stand the test of time.
Contact Us
Manufacturing Plant
Aesthetic Metals & Oios Metals
2800 S Shoshone St
Englewood, CO 80110
[email protected]
(303) 778-0925
Denver Metro Retailer:
Artrageous Modern
6780 S University Blvd
Centennial, CO 80122
720-580-1101
www.artrageousmodern.com